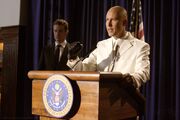 Season 4 of
Smallville: The Last Family of Krypton
. It's based on Season 7.
Differences
Edit
Differences from Smallville
Edit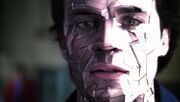 Patricia assists in saving Kara's ship from Victoria.
Lex and Kara end up as a couple.
Kara also never leaves.
The Apocalypse episode happens several episodes earlier, and Earth-3 Lex takes Lex's place as the villain.
Lex goes missing with Clark after Earth-3 Lex destroys the Fortress.
Differences from Smallville: Swann
Edit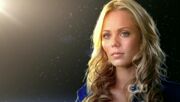 Alura was still alive and well when Krypton exploded, as such, she was revived with Zor-El through the Blue Crystal.
Krypto helps people discover that Bizarro isn't Clark.
Characters
Edit
Main Characters
Edit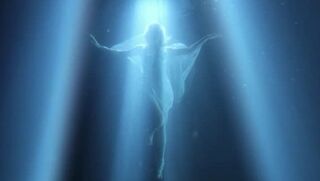 Supporting Characters
Edit
Minor Characters
Edit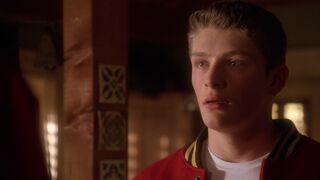 Nell Potter
Linda Danvers
Dax-Ur
External Links
Edit